We Sell Leak Protection!
We believe nothing on your roof should ever leak. Waterproofing should be easy, never difficult. Products can and should be improved.
Four reasons why roofers are switching to Robert's:
If you need to caulk like this, how good is the product?

A good design prevents wind-driven water leaks.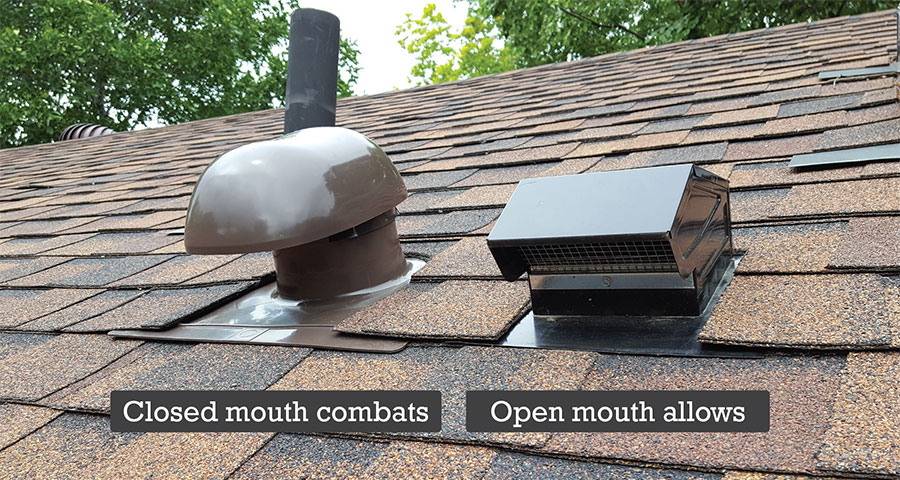 A great design gives you plenty of room to waterproof without the need of caulking.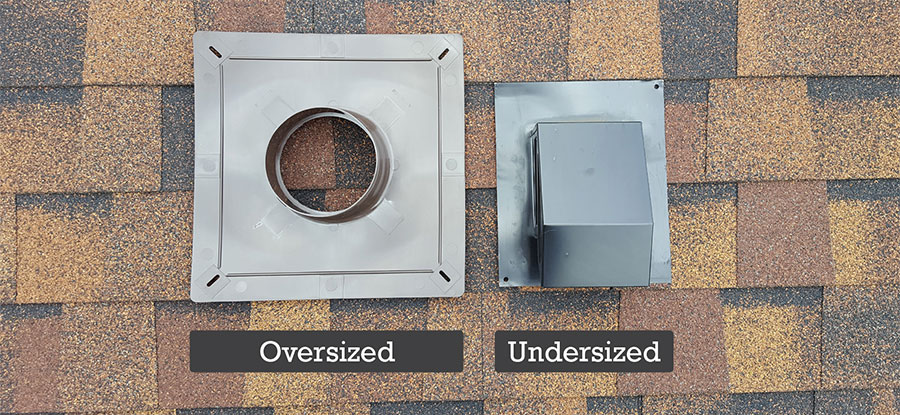 How about vent connections? Preventing a nasty mold and condensation issue? See below for how Robert's has sound solutions for these agonizing issues.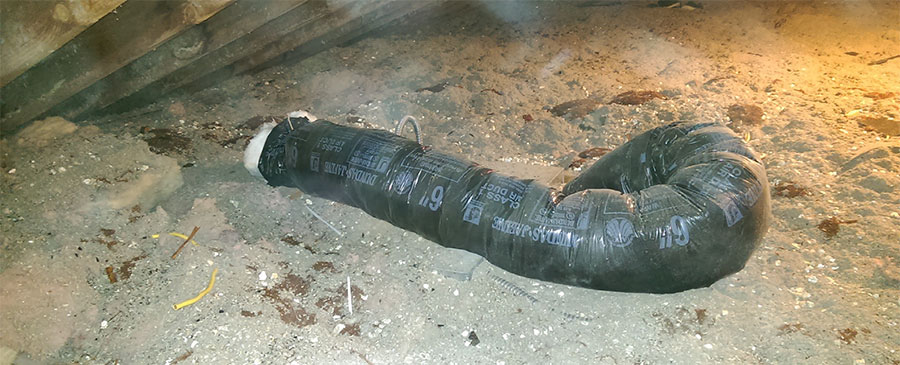 Product Demonstration Video
Video Covers: Key design features, what it's made of, what makes it durable and installation on the roof.
Manufacturer's Suggested Retail Price: $20.99
Click here for single box purchases.
– or –
Buy in bulk and save.
Email us for a bulk pricing sheet.
(Min. order of 30 boxes.)
Are injection molded products durable? This air vent shows that injection materials can endure the elements.
17 years on the roof and still plenty of life in it. Another excellent example of when the right materials are utilized; injection molded products can be very durable. This air vent proves it. The fact is, injection molded products are used everywhere. The Auto industry certainly trust them for their cars. Definitely, they are durable enough for the roof. See our Product Design page for more information on the materials used in Robert's. We heavily invested into research and development to ensure Robert's will be durable and have long life.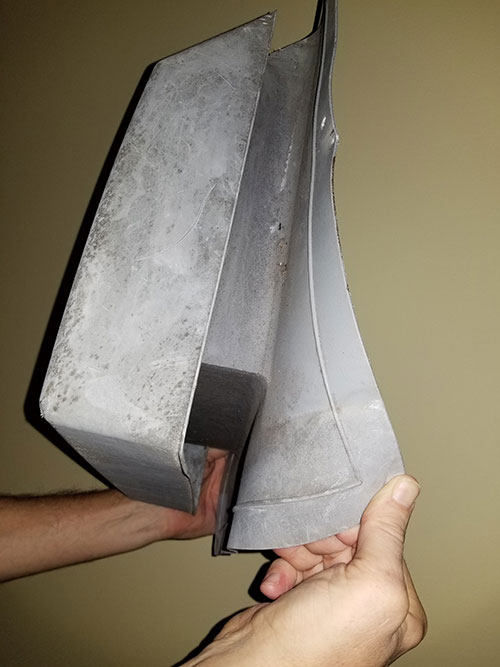 17 years and still very flexible — not brittle.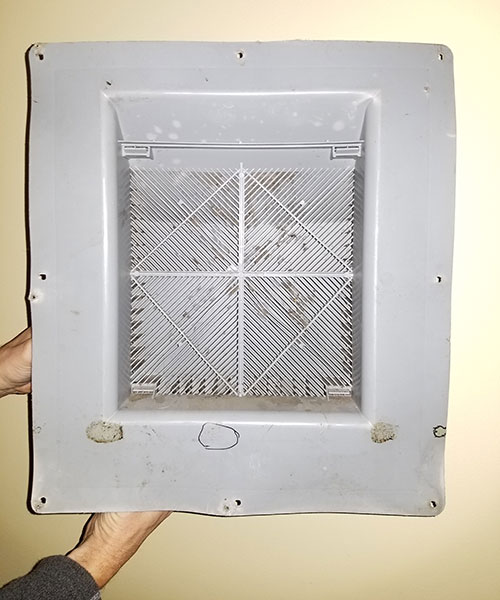 No spider cracking at the nail gun holes, and no stress cracks.
Leak protection is everything! But Robert's didn't stop there. See below all the design enhancements that will absolutely elevate the quality of your work.
Improved Vent Connections – Visual Installations – Rooftop QA Inspection Capabilities
Fig 1.1 & 1.2
For starters, we give you the largest flange in the business. Our oversize 4 inch flange guarantees watertight installs with more room of error. Plus, a round cylinder won't allow water to back up over the flange.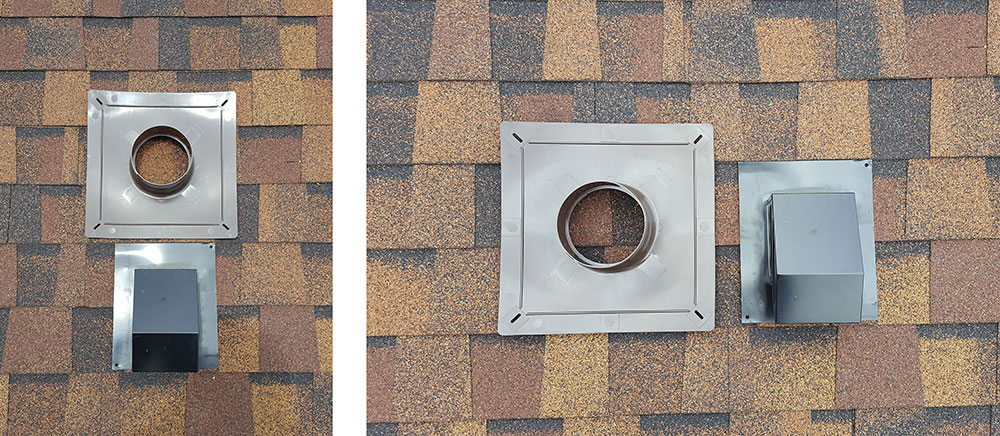 Fig 2
Visual installation vs. a blind installation. Installations are far better when you can see what you are doing. Robert's is the only bath cap that has a detachable top housing feature. No more misaligned bath caps that cause backdrafts or half-hearted installations.
Fig 3
Designed to help prevent wind driven water leaks. Model on the right creates opportunity for wind-driven leaks. Say goodbye to the wide open mouth that creates callbacks!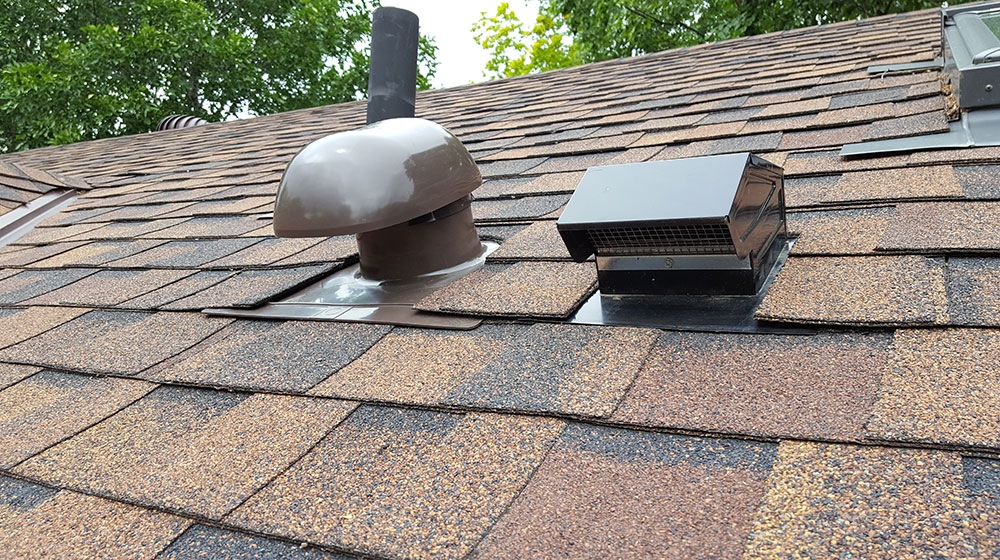 Fig 4
All the parts to do the job right. Included in every box — a band clamp and flex tube connector.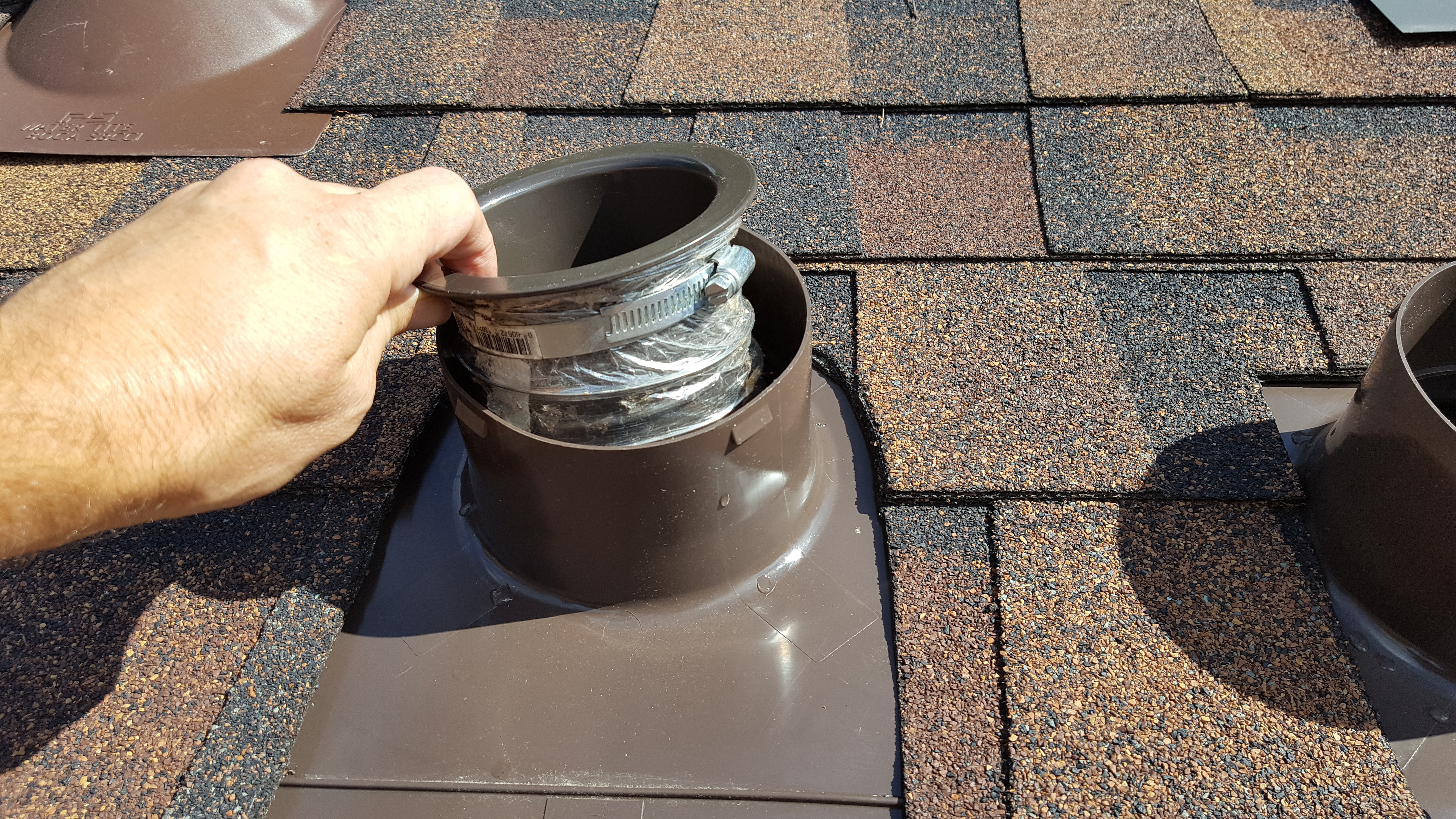 Fig 5.1 & 5.2
Rooftop inspections. Robert's detachable and reattachable top housing allows you to inspect your installer's work. Now, you can verify and eliminate liabilities. Creating a better overall installation for your customers as well as differentiating yourself from the competition.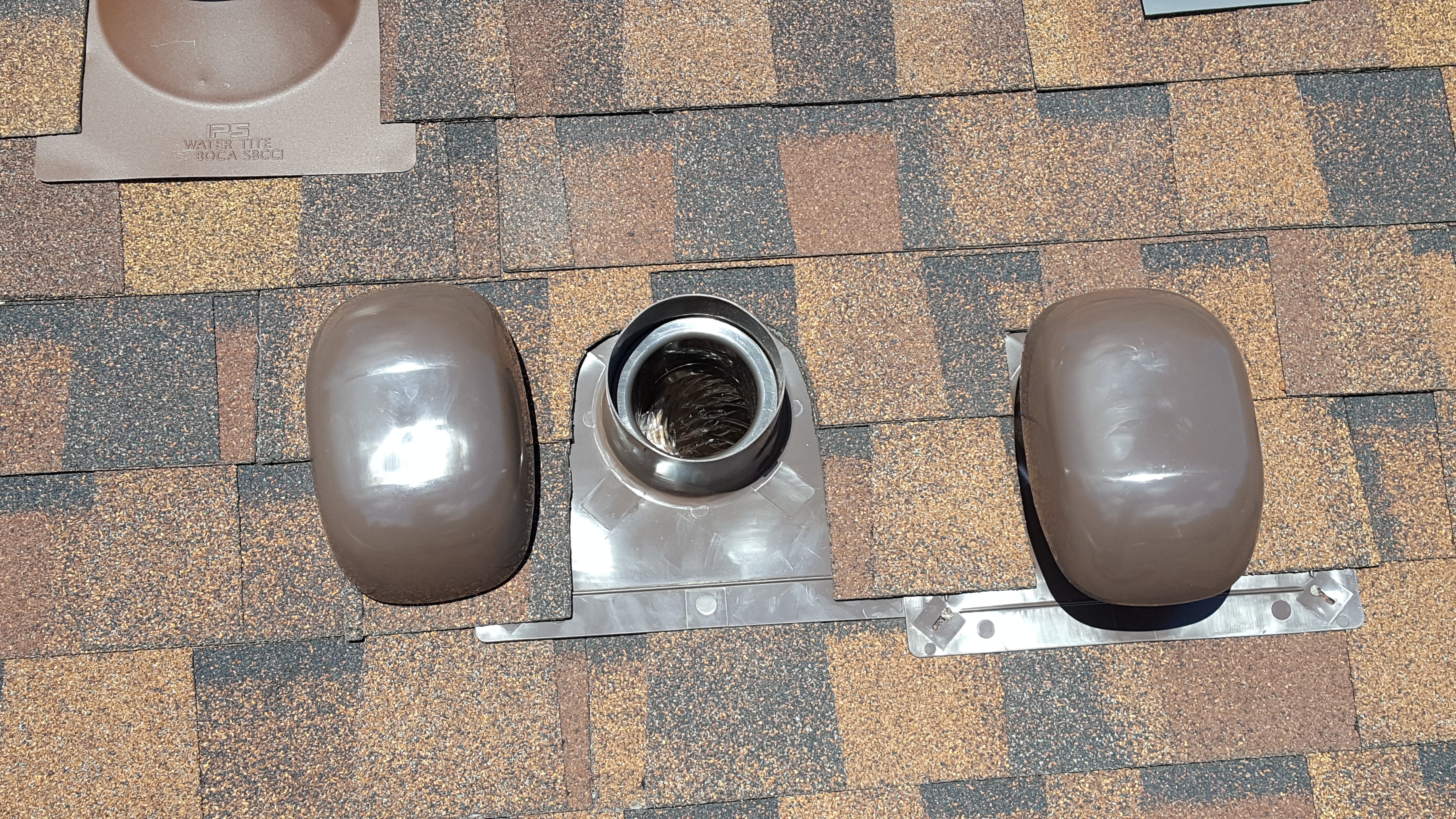 Fig 6.1, 6.2 & 6.3
No more hidden liabilities or half-hearted installations that can cause you callbacks and headaches!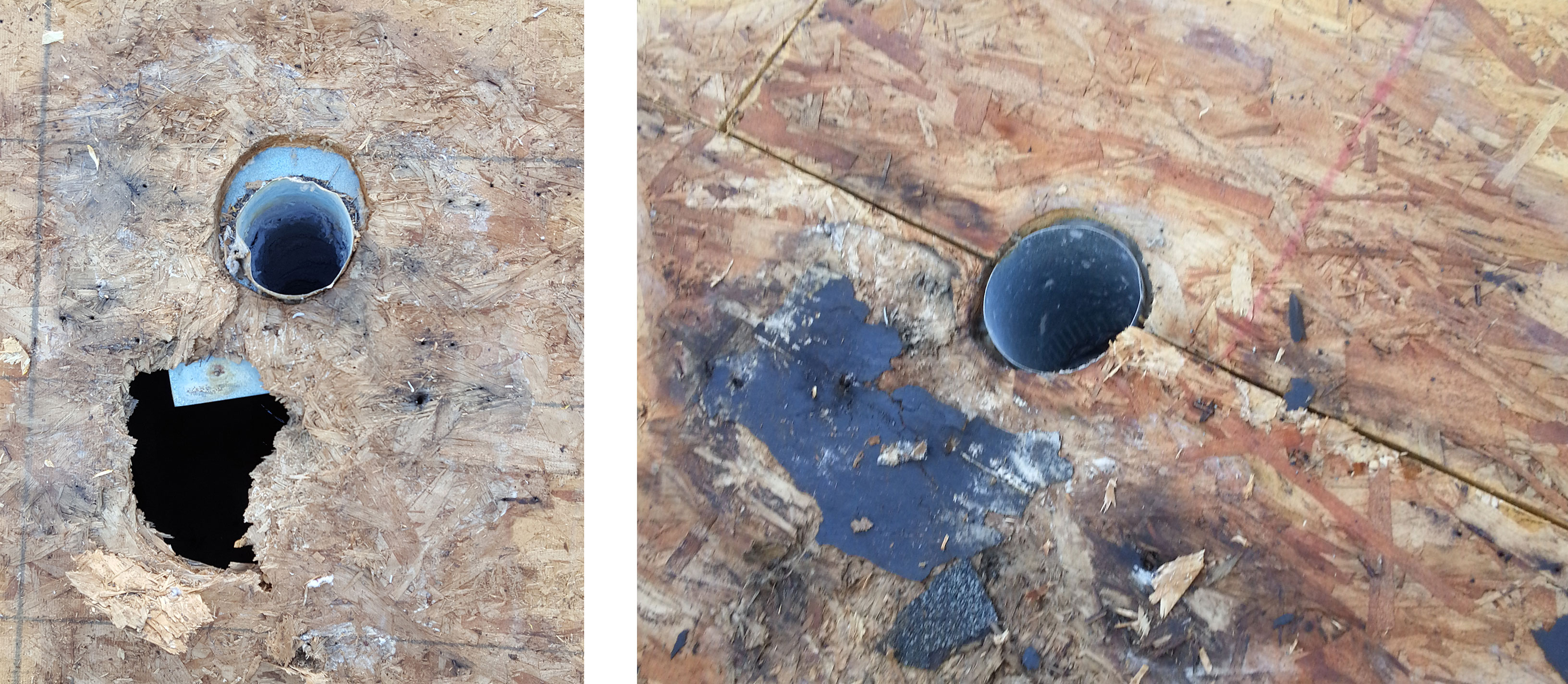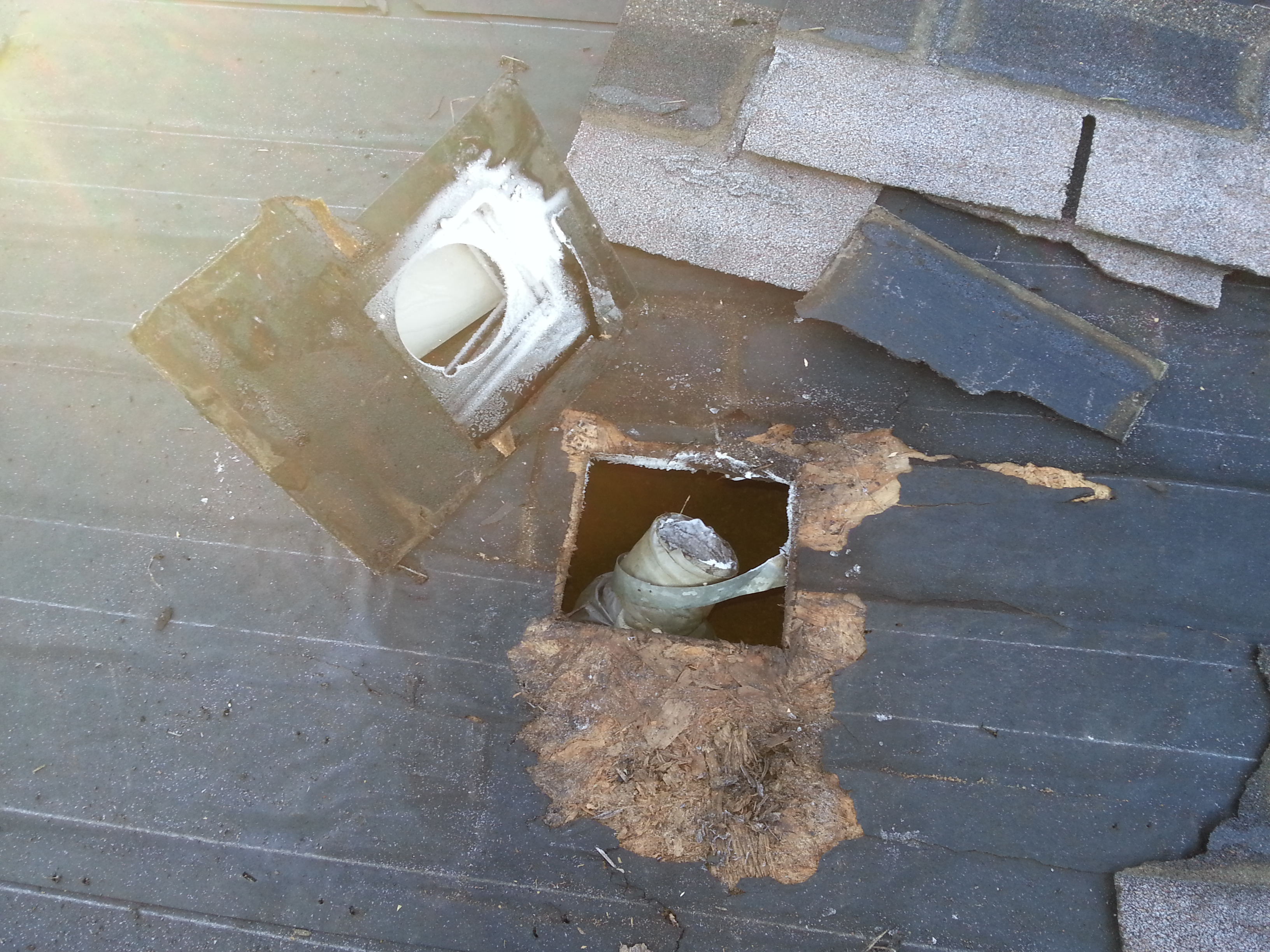 Fig 7.1, 7.2 & 7.3
Robert's Roof Caps — the better-designed bath roof cap! They come in two colors: brown and bronze. Bronze goes well with the tan, weatherwood, gray and black roof colors.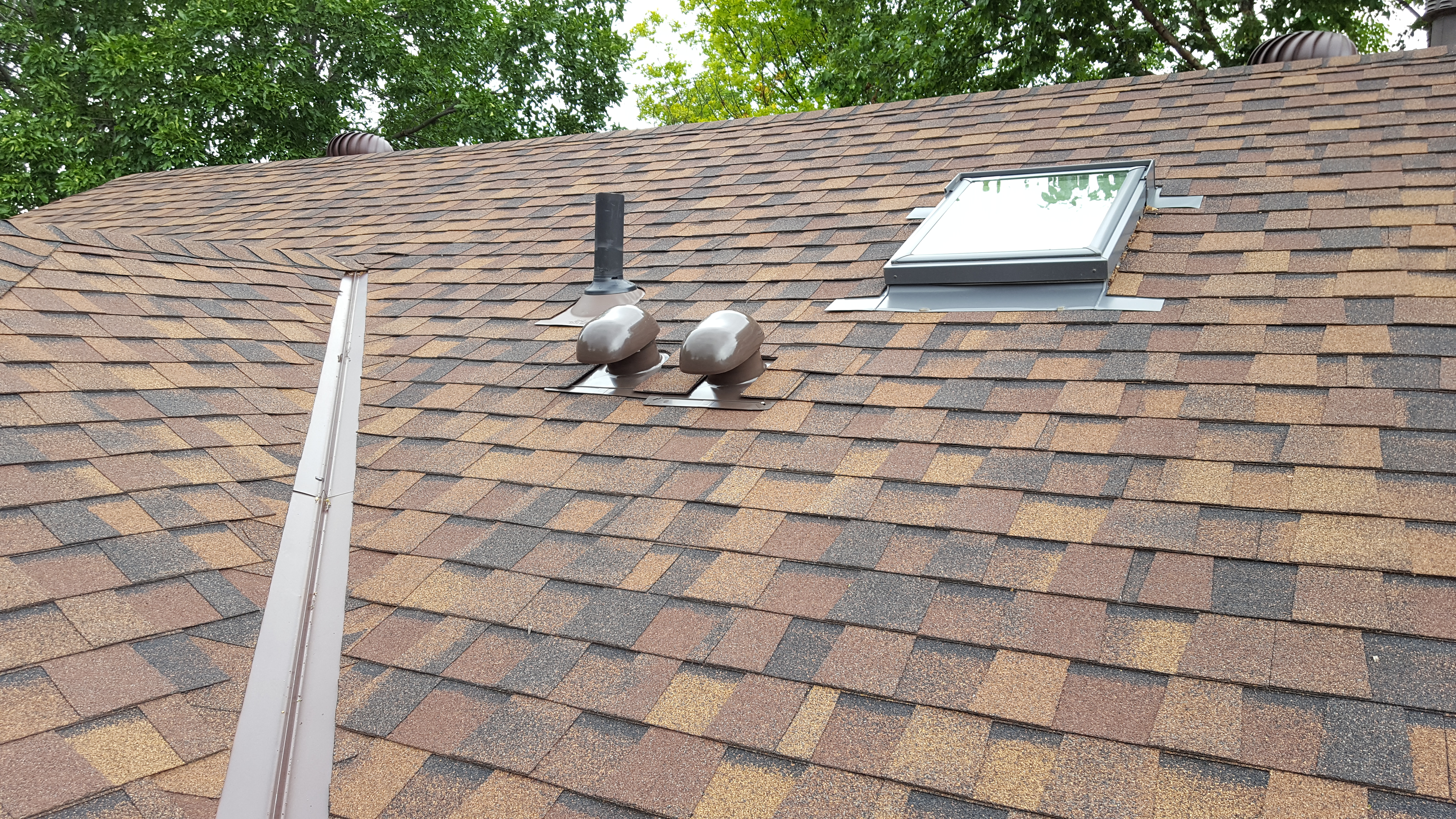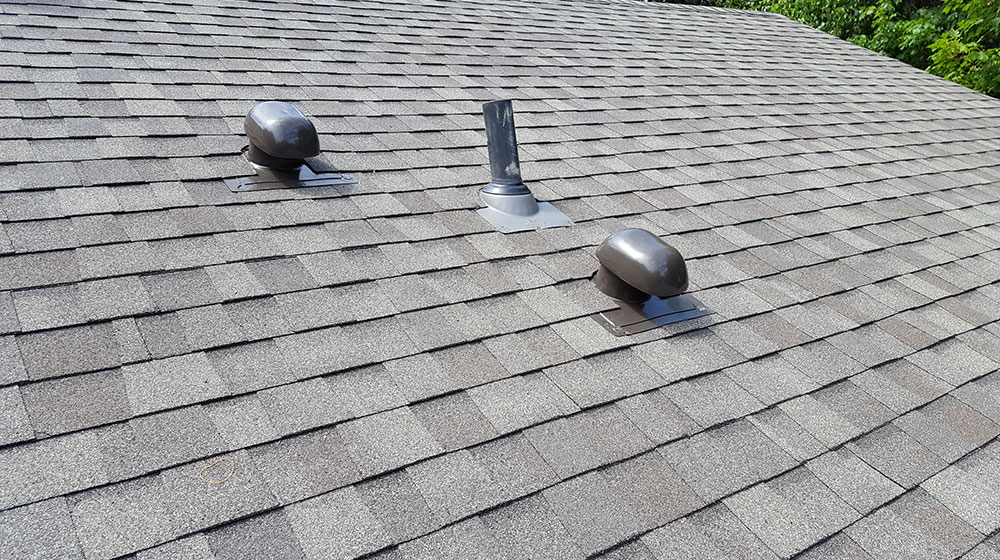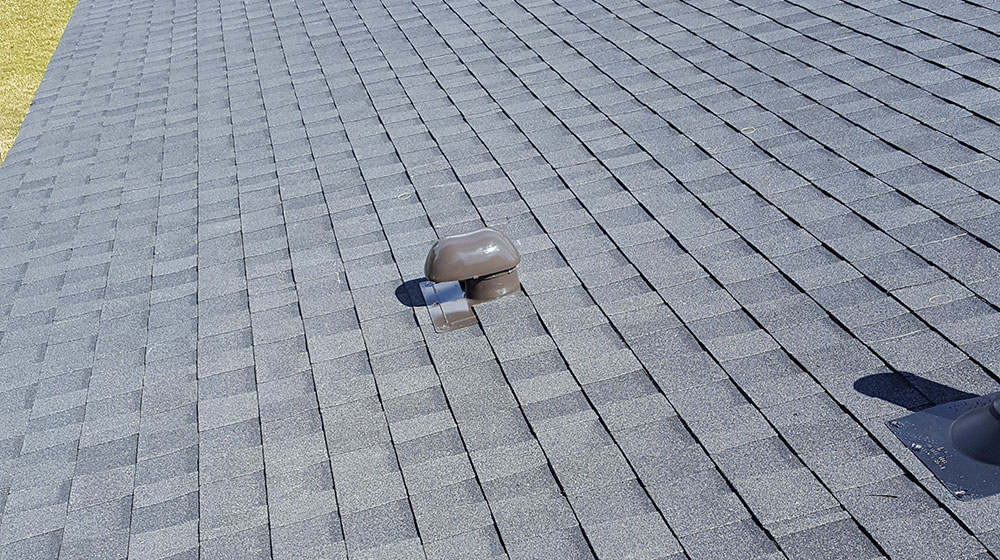 Robert's bath roof cap – invented and owned by J. Robert Companies. Manufactured/distributed by Aroplax Corporation, Monticello, MN. Invented by a roofer who was tired of working with a bath cap that caused issues and callbacks.